Covid-19 has disrupted the wedding industry tremendously. Many couples early in the pandemic were forced to cancel their weddings, and there are still many obstacles in the planning process now that things have opened back up a bit. Creative couples and wedding planners have come up with a variety of exciting ideas to make your special day a safe one, whether you're at a venue or in your backyard. Check out these coronavirus wedding hacks!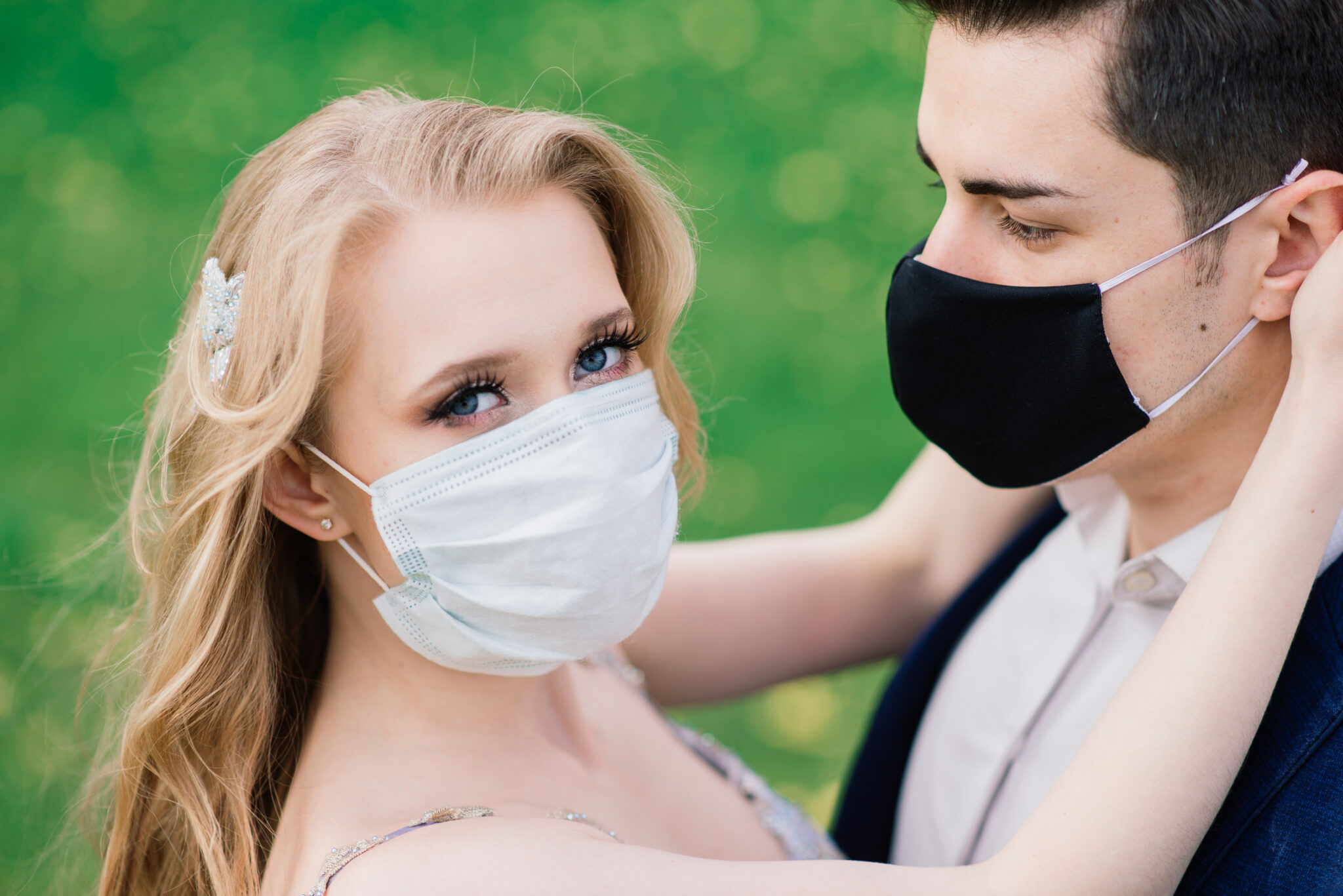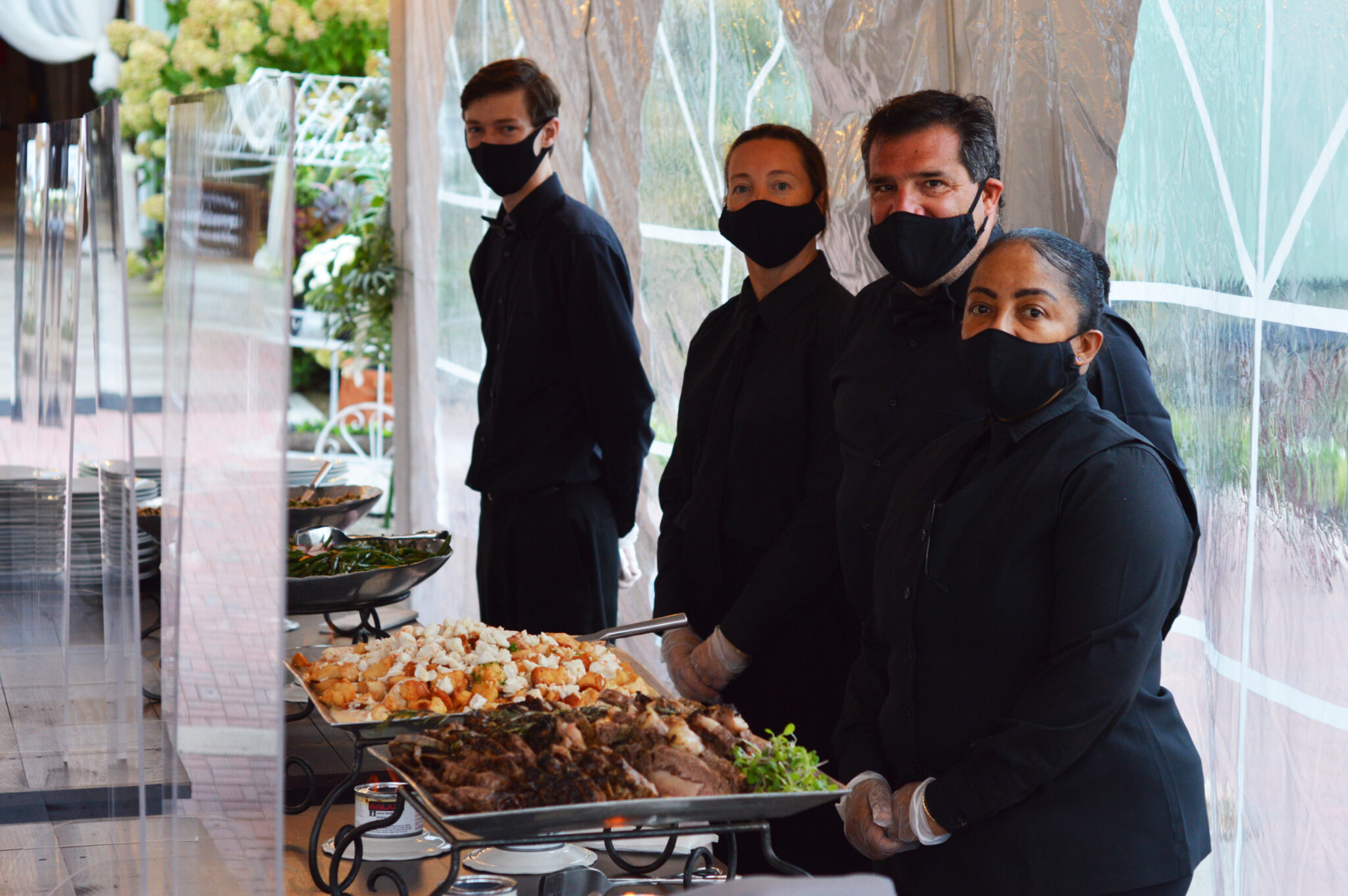 Mask Up
Masks can make for a fun party favor, and they keep everyone safe. Custom face masks are widely available on the internet at affordable prices. Print them with your initials or your hashtag for a memento that's unforgettable.
Take It Outside
When possible, it's safer to exchange your vows and host your reception outdoors. As we move away from warmer weather, outdoor heaters and blankets for guests can help you combat a chilly day. And if it's too cold to have the wedding outside? Scale down your guest list for a smaller indoor ceremony, or think about having your wedding when it gets a little warmer.
Go Virtual
Whether it's health concerns or recent travel restrictions, many loved ones probably aren't able to make it in person on your wedding day. Set up a Zoom call for your far-away friends to experience the ceremony. Don't forget to specify a time zone for your start time, and it probably wouldn't hurt to enlist someone who is able to attend in person to help facilitate the call!
Sanitize, Sanitize, Sanitize
Another cute party favor idea that has become very popular is hand sanitizer. Like custom masks, custom hand sanitizer bottles are becoming available all over the internet. And just like with a mask, your guests will get something useful and cute to remember your wedding by!
Spread It Out
Don't have everyone bottlenecking in one place. Have a few drink and food stations, and experiment with the idea of a few smaller dancing areas rather than one big dance floor. Keep your table size small, too. Staying six feet apart is important, so make sure to encourage that with your layout!
Communicate
Make sure your guests follow proper social distancing guidelines by clearly communicating your expectations. Put up signs, and update your wedding website so guests know what to expect when they arrive.
It's important to remember that this virus is very serious. It can be disappointing to have to alter the wedding of your dreams due to the pandemic, but in the end, your safety (and your guests') comes first. A little creativity can go a long way in making your day memorable and safe.
Here at Santoni's, we're happy to cater your special day with safety and style in mind! Check out our catering menus.