You spend 40 hours or more a week with the people you share an office space with. That's about a third of your week! You might have gotten to know your coworkers well during all that time. If you haven't, maybe you should consider some bonding. Spending time with your coworkers outside meetings and emails has been proven to increase productivity and team building as well as make individuals happier. It's no secret that the way to someone's heart is through their stomach. That's why corporate catering is essential for offices, small and large. Keep on scrolling to learn about benefits of eating with your coworkers.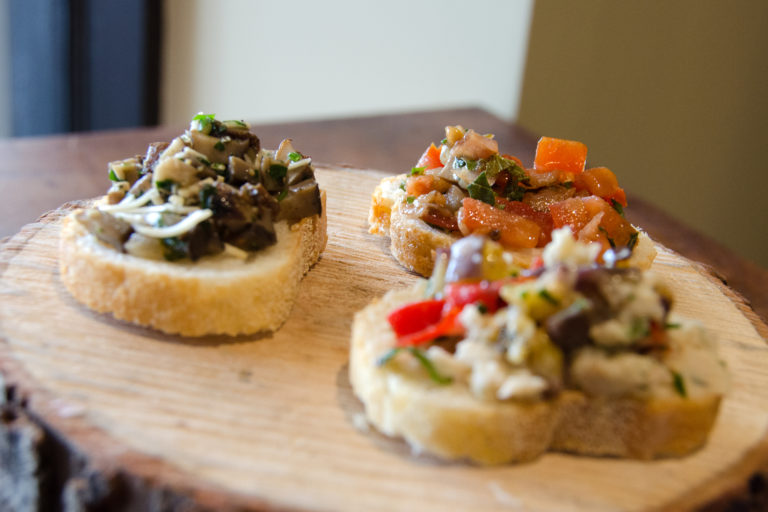 This bruschetta trio is the perfect appetizer for a large scale corporate catering event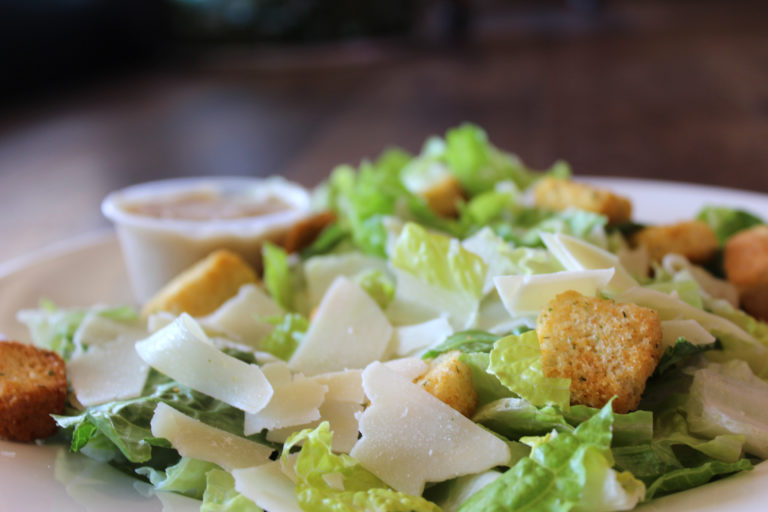 A caesar salad is an easy, delicious option to add to your catering order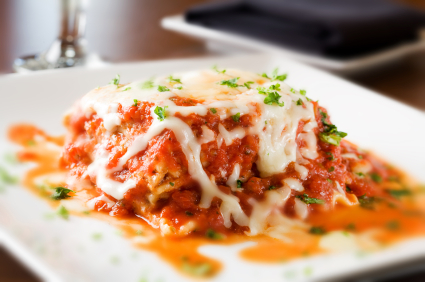 Lasagna is an option in our Premium Selections menu
Increase Productivity
Becoming more productive is one reason to eat with your coworkers. Stepping away from your work for a while can give you a fresh perspective when you return on a full stomach. Getting to know your co-workers on a more personal level can also make working together easier. You'll be more likely to work more cohesively as a team. Studies have also shown that people who eat lunch or dinner together in the workplace have better teamwork skills than other offices.
You'll Be Happier
We all know the work grind can start to get lonely, especially if you're working in a cubicle-style office. Whether you're an introvert or an extrovert, human interaction is important. Did you know that laughing is good for both your mental and physical health, but people don't laugh nearly enough? Maybe you can change that with a few chuckles during a catered office lunch. Smiling changes our attitudes and makes us friendlier and more optimistic. Studies have also proven that you eat slower when dining with others, which is better for your health and metabolism!
Of course, coordinating a lunch with co-workers everyday might not be realistic. Lunch breaks together few times a week will help to create a better bond in the office. Santoni's has menus for all types of corporate occasions. Try our breakfast selections menu, deluxe, premium or basic entree selections menus, cold value package or premium cold selections menu.
Santoni's offers delivery for corporate catering to offices in Baltimore County and surrounding areas. Whether your office event is for 10 or 100 people, Santoni's provides delivery and plenty of options that every person will enjoy.