Picture this: It's a Sunday. You've had a long, fulfilling day, and you've completed all your yard work. Your kids have been running around the yard, screaming for six hours straight. You've been looking forward to this dinner all week, and the day is finally coming to an end. You're imagining that perfect steak with those beautiful grill marks, the smell that surrounds your whole neighborhood, and peace and quiet from your kids who can't talk because the steak is just too good.
In order for this to happen, you're going to want the right type of steak, the right cut, and the right size. At Santoni's, Dave Strauss oversees the whole meat and seafood department. We have several meats for you to choose from, with all types of different sizes and cuts of the steak that you want. We recommend that you use our angus strip steaks or our ribeye's for the perfect Sunday grilling experience.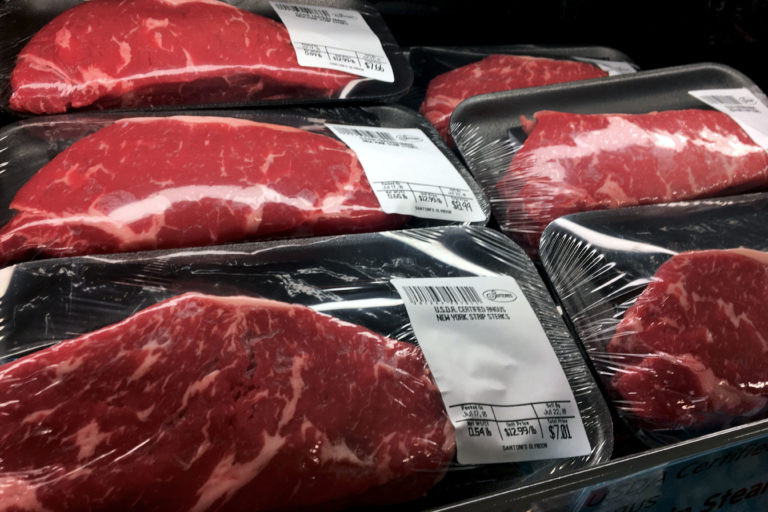 Keep in Mind: When choosing your meats, be sure to think of how many people are going to be eating as well as how much they're going to eat. When cooking your steak, think about if you want it to be thick or not. Thicker steaks tend to cook more slowly, which means that it's harder to overcook it.
Preparations: Make sure to allow the steaks to reach room temperature before grilling. Put all your seasoning and anything else that you want to add to your steak before putting it on the grill.
Cooking: Put the steaks on the grill and sear them for 3-5 minutes per side depending on the size of your steak, as well as how cooked you want it. While grilling the steak, make sure to check and see if it's cooked the way that you want it. You can do this by cutting the steak, and looking at the inside.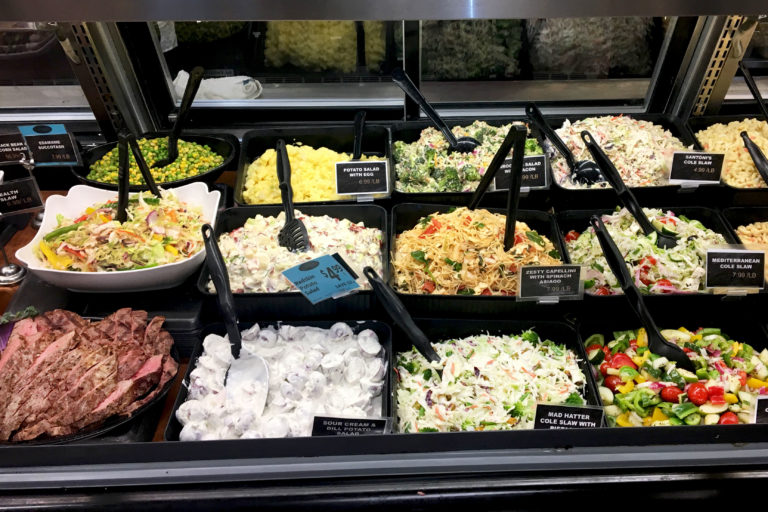 Finishing Touches: Set your steak on a separate plate and while the steak is soaking in all the juices and seasonings, make sure that you have your side dishes ready. At Santoni's, we have an assortment of sides that would complement your steak such as the cold salads and fresh seasoned sides in our prepared foods/gourmet case.
If you want to top off your meal, you can stop by our bakery department and get anything that relieves your sweet tooth such as our cakes, pies, cookies, brownies, and more. Kickoff your next Sunday with our meat and seafood department so you can enjoy it with the family.