Santoni's Marketplace and Catering was asked to partner with Wedding 411 and select group of vendors to host luncheon at the Maryland Historical Society in downtown Baltimore. Wedding 411 is a media company based in Baltimore that helps bring together wedding professionals to share and gain knowledge about the Business of Weddings. Wedding 411 also creates a print publication that is distributed to thousands of brides in Maryland every year. These professionals include local venues, caterers, rental and décor companies, liquor distributors, staffing companies, and event marketing experts. The summer garden party luncheon hosted by Wedding 411 provided these local vendors with the opportunity to compare and share their knowledge of the industry.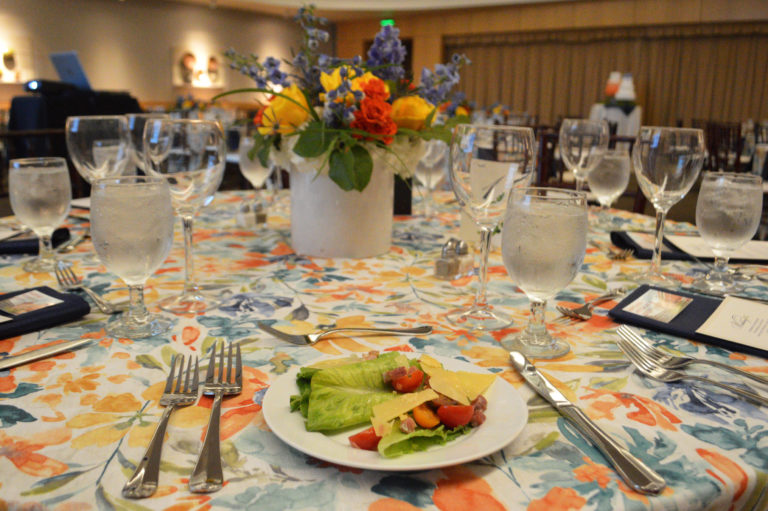 The first hour of this event is cocktails, appetizers and networking. During this hour, Santoni's created a summer fresh grazing table. On this grazing table we included gourmet cheeses, fresh fruits, gourmet chocolate, fresh vegetables, our famous crab fondue and fresh baked breads. Pairing these delectable finger foods and good conversation, creates the perfect atmosphere to catch up and exchange information for future business ventures.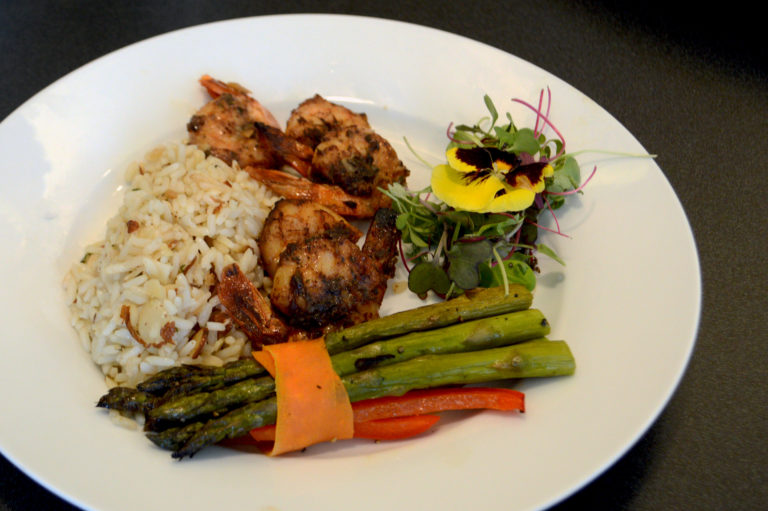 This was then followed by a three course lunch. The table setting was designed to form new connections or strengthen existing connections. Our first course included a baby romaine salad with colorful cherry tomatoes, 1000 day old Gouda cheese, grilled pancetta and our homemade lemon vinaigrette dressing. Our main entrée was blackened shrimp over almond rice pilaf with grilled asparagus wrapped carrots as the side. For any attendees who were vegan or vegetarian, we provided marinated mixed vegetables over almond rice pilaf. The Rose, provided by MS Walker, was the perfect compliment to the first two courses of the luncheon. This pairing brought out the each others flavors.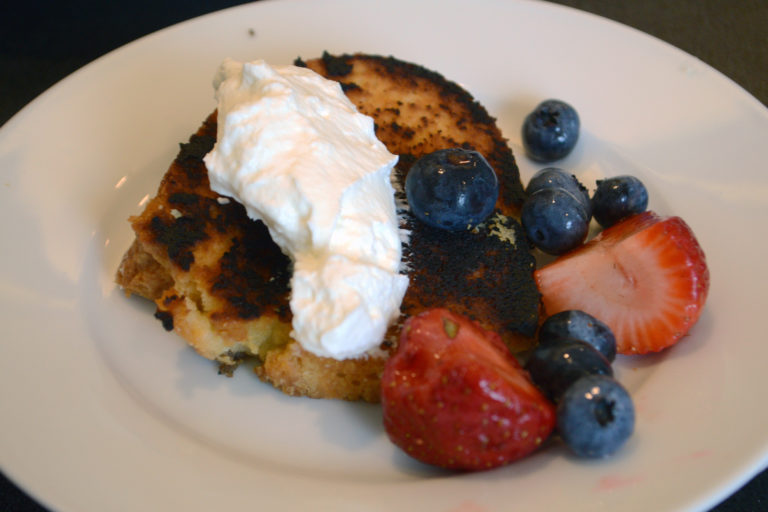 The third course was a pan seared pound cake topped with whipped cream and fresh berries. A coffee station was provided, which included chocolate liquor. The Chocolate liquor enhanced the flavors of the coffee and dessert pairing.
Networking and corporate events can be an uncomfortable experience. But using food and drinks to break the ice is a nice way to create conversation. If you are looking to create the perfect pairing for your next networking or corporate event, please contact Santoni's Catering. Then you can impress your guest and create your own perfect paring.