As we reflect on the heritage of our state, on Maryland Day, it is a good day to reflect on the local businesses that make our state so special.
The Santoni Family has been a part of serving Maryland communities since 1931. Lou and Rick Santoni, in 1986, opened their own market
and became a part of the fabric of Maryland. 36 years later, our market is still supporting local businesses. We always carry Maryland Crab and Cream
of Crab soups and you will find crab cakes or fresh lump crab meat in our store. You can support local Maryland companies today and everyday when
you are shopping at Santoni's when you buy, Berger Cookies, Baugher's  Apple Butter & Apple Sauce, CrabsOutaFlag Maryland themed stickers and
magnets, Fisher's Popcorn, Goetze's Caramel Cream, Honey Harvest Farms, Mary Sue Easter Eggs, McCutcheon's Jellies & Salsas, Michele's Granola,
Mouth Party Caramels and of course Old Bay Seasonings from McCormick. We hope to see you on Maryland Day, March 25th!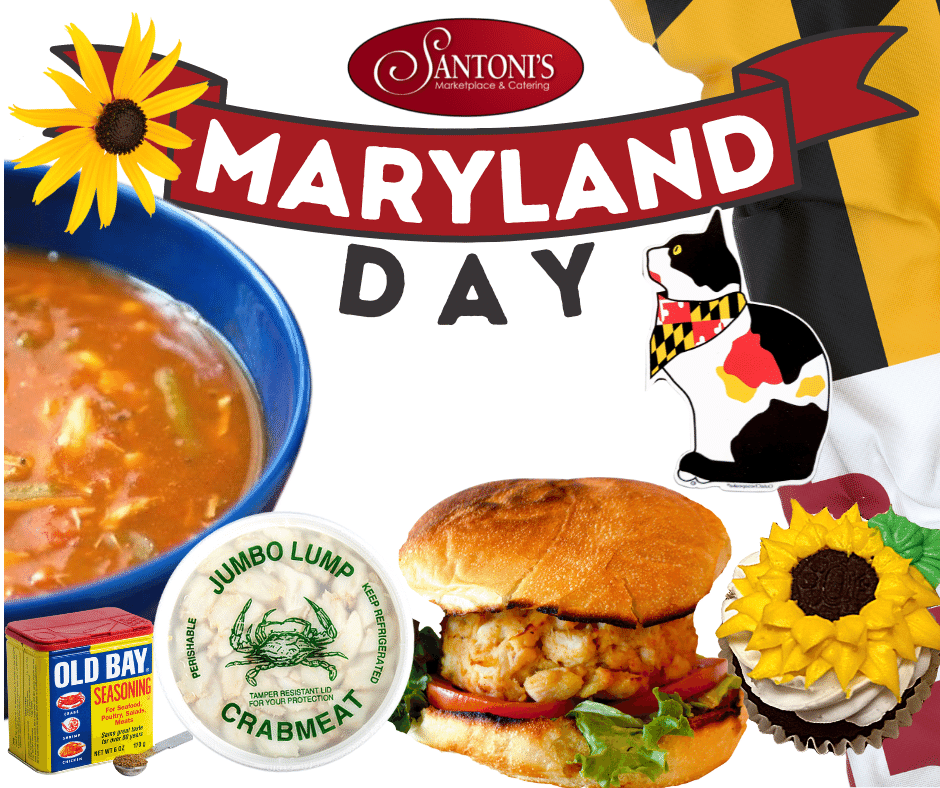 check out Maryland Day | Official Page to see what fun activities are going on around Maryland.