Are you tired of getting the same old box of chocolates for your significant other? Make this Valentines Day special by visiting our bakery, and ordering from a variety of different desserts and treats for your sweetie! Go one step further and have your dessert personalized with your partner's name! You can also pair these desserts with our beautiful flowers that we have in the front of our store, along with our Valentines Day greeting cards.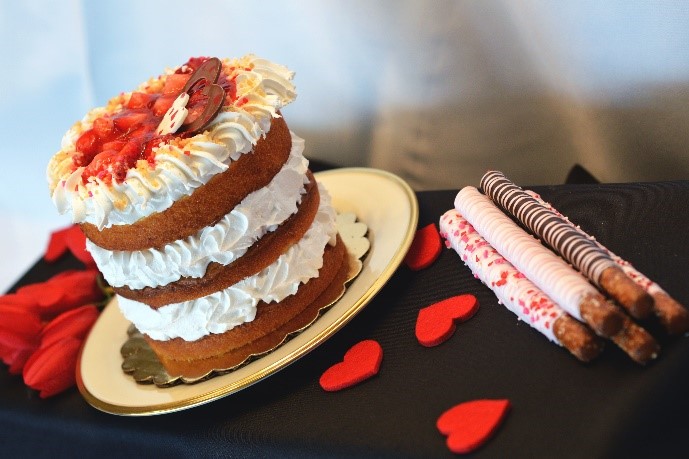 1. Strawberry Shortcake
For our first dessert we want to show off our beautiful strawberry shortcake, filled with whipped cream and fresh strawberries in between each layer. We top it off with more strawberries and a chocolate heart.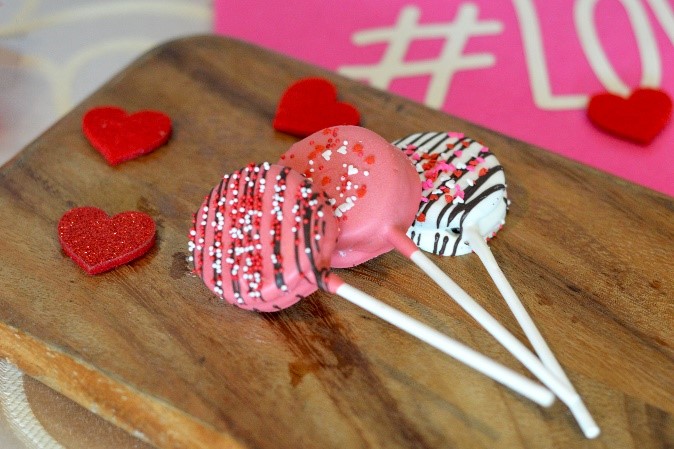 2. Chocolate Dipped Oreos
This isn't something you see every day, it's not a cake pop and it's not an Oreo. These are Oreos that have been dipped in chocolate, and then covered in red, white and pink sprinkles. These creative desserts are perfect for the kids.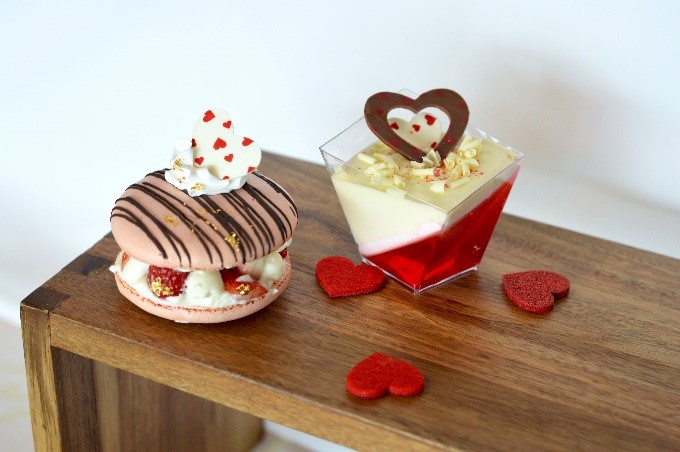 3. Big Mac-aron & Parfait
Try one of our refreshing raspberry and strawberry macarons with a mascarpone filling. It's just like every other macaron you've had, but much bigger! And don't forget about our delicious strawberry parfaits, filled with jello and white chocolate mousse.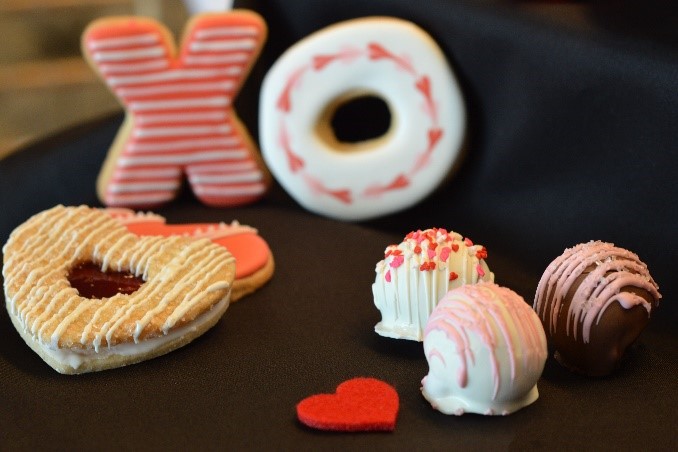 4. Truffles & Cookies
Check out our assortment of truffles and cookies. These chocolate truffles are covered in a chocolate shell. We've also dressed several cookies for the Valentine's Day holiday.
5. Cake Pops
Of course you've heard of the tasty cake pops that we always have, but you've never seen them like this, dressed up in a beautiful Valentine's Day theme.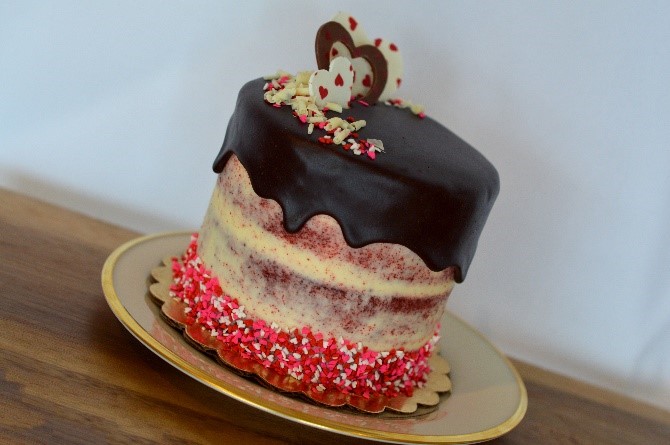 6. Naked Red Velvet Cake
Last but not least, our beautiful naked red velvet cake with cream cheese icing, and finished off with a chocolate ganache drip on the top, and chocolate hearts.
If you really want to impress your significant other, we have a deal for you! You can go onto our Instagram page and participate in our contest for a free Valentines Day dinner for two that you can heat up in under 30 minutes.