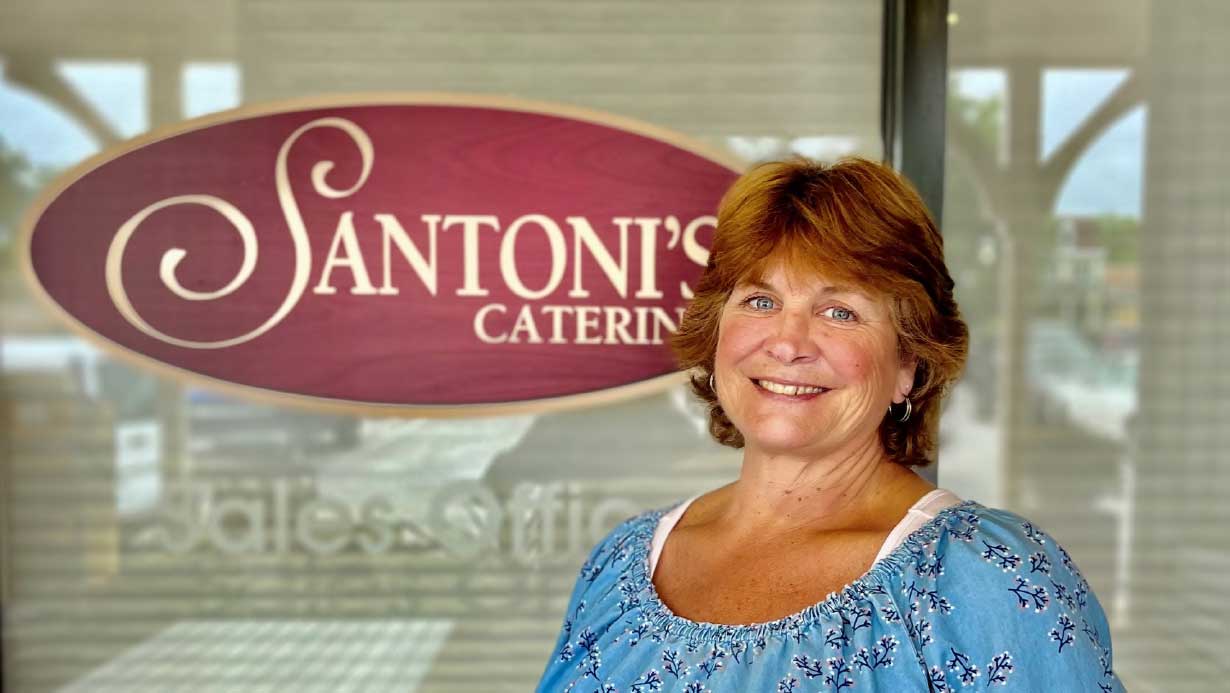 Hi, I am Cherie Hughes, Senior Catering and Sales Event Specialist.
I have been with Santoni's for almost 20 years, and I love what I do.
Event planning is a rewarding experience.  I have been planning events since I was in 2nd grade, I planned my teacher's baby shower for our class. I planned events in school from proms to graduation and class reunions for life.  I organized nonprofit functions and mission camps for youth. I have been groomed my whole life to become the Senior Catering and Sales Special Events Specialist that I am today.
My favorite thing is meeting with the people – the engaged couple coming in for the first time to make their wedding day a reality, the couple planning a party to celebrate 50 years of marriage, even the heartbreaking widow, planning their funeral for their beloved.  My experience and creativity make a difference in their lives.  I listen, educate, advise, and execute.
The reward is seeing everything to fruition.  The couple telling me "You made my dreams come true" as they leave hand in hand; watching that couple of 50 years act like it is their wedding day again; seeing a family come together in celebration of the life of their loved one, sharing memories and tears.
There is such emotion in every event.  I admit it does get stressful, but I take on each event as if it were my family's or friend's.
I am All In: experience, quality and love.