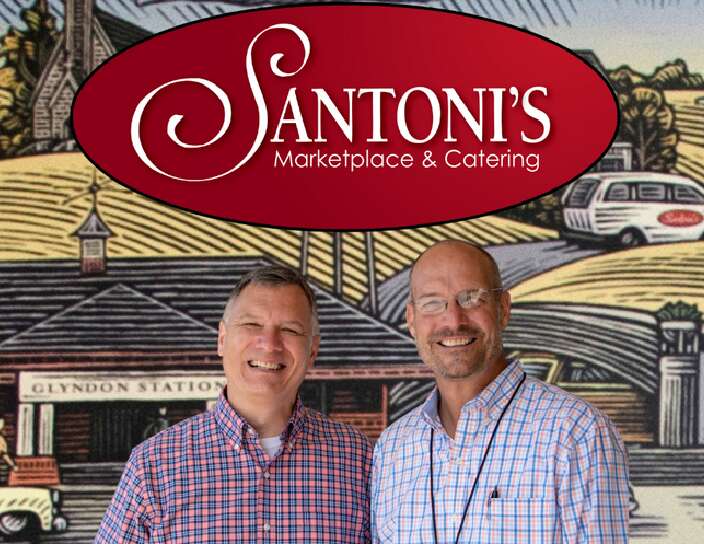 As we begin Santoni's 37th year in business, we at Santoni's want to remind all our customers, friends and co-workers how truly grateful we are for each and every one of them.
Santoni's Marketplace and Catering began with two brothers and an opportunity made possible by their Aunt and Uncle, to continue a family tradition of owning a community store where customers become friends, and great food is always available.
We are grateful for all our customers who have entrusted us to provide service for their most intimate celebrations, and that we are able to rejoice with them in the good times, and offer our support in the bad.
We are grateful for all the wonderful companies that have given us an opportunity to provide food for their workplace gatherings, so they may celebrate the efforts and accomplishments of their employees.
We are grateful for every employee that has ever worked at Santoni's to provide an atmosphere where "Great Food and Great Service with Love" becomes a reality. Their continual efforts to go above and beyond ensuring each customer is treated as a valued guest, does not go unnoticed.
We are grateful for our families and the abounding love and support that they have provided.
And lastly and with the highest reverence, we are grateful for our God above, with whom all things are possible. We wish you all a Happy and Healthy New Year.
Sincerely,
Rick & Lou
"As we express our gratitude, we must never forget that the highest appreciation is not to utter words, but to live by them" John F. Kennedy