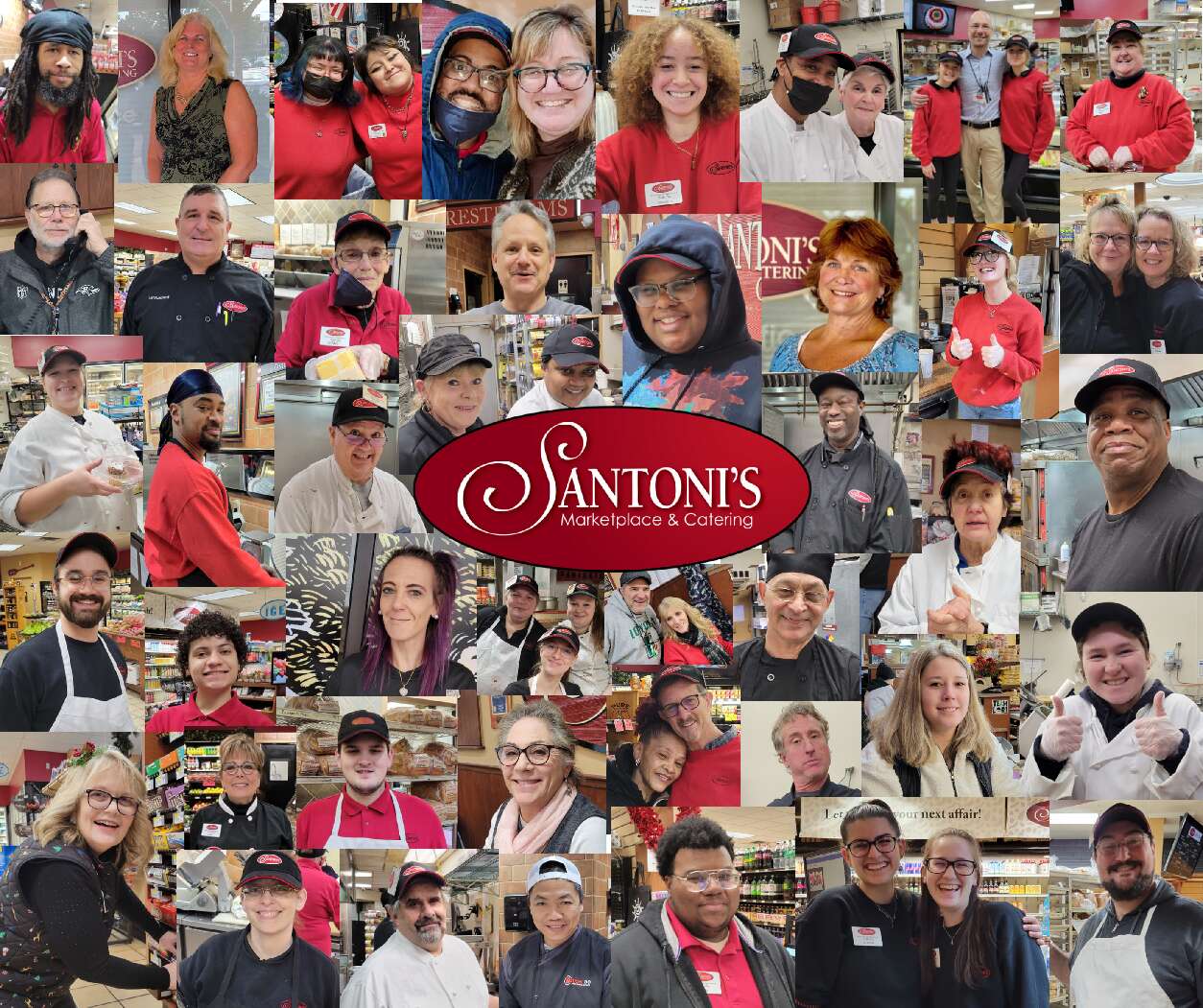 Rising to the Top 100: How Santoni's Marketplace & Catering Became a Private Sector Employer Leader
In the vast landscape of private sector employment, it's easy to overlook the contributions of small businesses.  WE often associate large corporations with being the top employers, but it's time to shine a spotlight on small businesses that are making a significant impact.  Santoni's is thrilled to announce that our small business has earned a coveted spot among the top 100 private sector employers in Greater Baltimore, and we want to share the journey that got us here.
Commitment to Growth
From day one, Santoni's business was built on a foundation of growth.  We started small, be we dreamt big.  Our commitment to expanding our operations, reaching new customers, and diversifying our offerings has been relentless.  This journey was not without its challenges, but every obstacle we faced only fueled our determination to succeed.
Investing in Talent
One of the key drivers of our success has been our focus on talent.  Santoni's believes that the heart of any business lies in its people.  We've recruited and retained the best in the industry, creating s dynamic team that's driven by a shared passion for our mission, Providing Great Food and Great Service with Love.
Community Engagement
Our business isn't just about making profits; its about giving back.  We are proud to be active members of our community, supporting local causes, and participating in initiatives that make a difference.  Building strong relationships with our community has not only enriched our lives but also solidified our position as an employer of choice.
Employee Well-being
Santoni's firmly believes that happy employees are the most productive employees. To maintain our standing as a top employer we prioritize the well-being of our employees.   We offer comprehensive benefits, professional development opportunities all to ensure that our employees can thrive both personally and professionally.
Customer-Centric Approach
Ultimately, Santoni's success as a small business has been built upon our unwavering commitment to our customers.  We listen to their needs, tailor our products and services accordingly, and constantly seek ways to exceed their expectations.  Our customers are not just clients; they become friends and many employees too.
Becoming one of the top 100 private sector employers as a small business has been an incredible achievement, and it's a testament to the hard work, dedication, and vision of all our teams.  We've proven that size is not the sole indicator of success in the business world.   With a commitment to growth, a focus on talent, community engagement, employee well-being, and a customer centric approach, small businesses like Santoni's can make a substantial impact on the private sector employment.  Santoni's is excited about the future and the opportunities that lie ahead as we continue to grow and evolve.  Thank you to our incredible employees, loyal customers, and supportive community for making this journey possible.