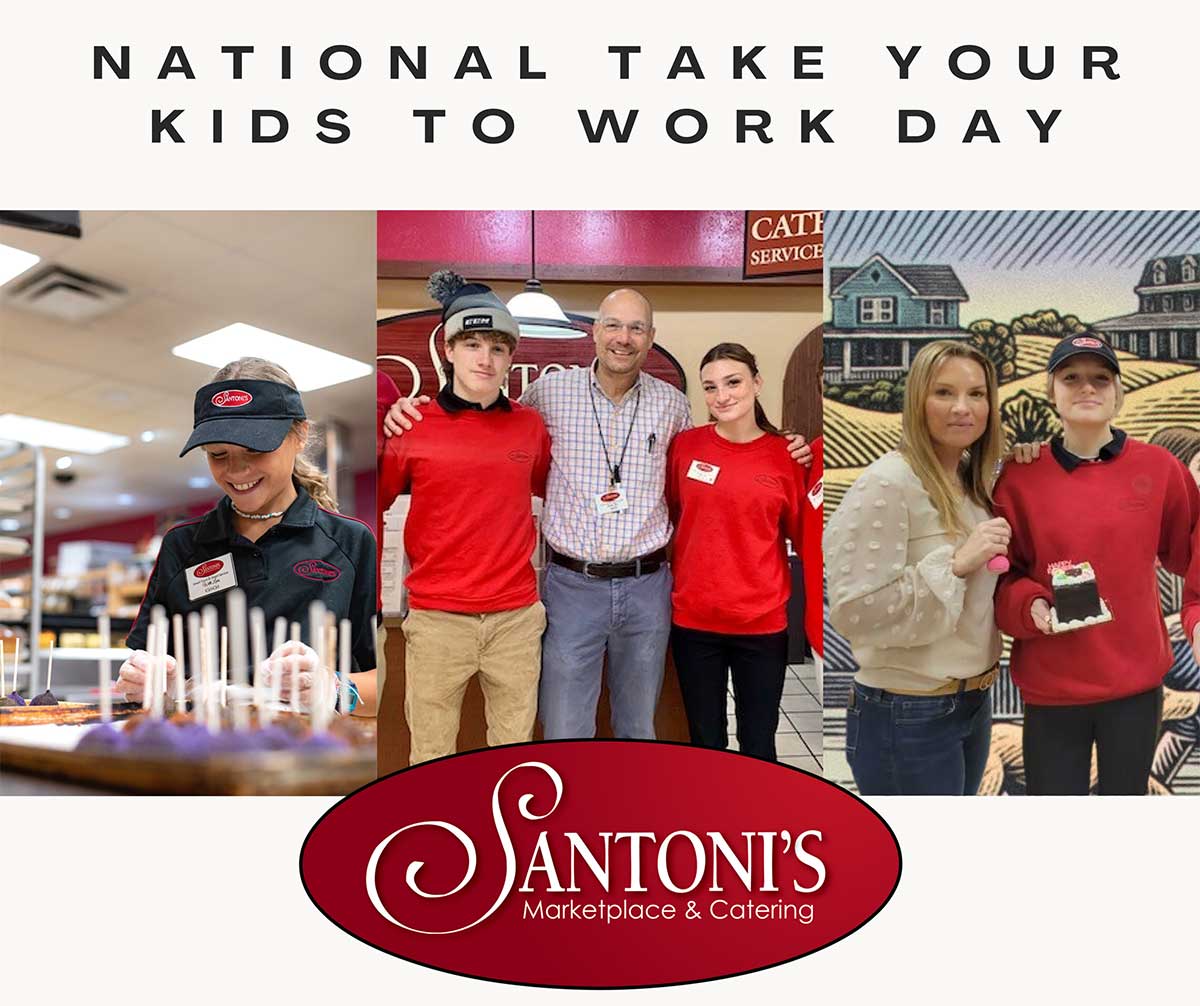 Take Your Child To Work Day is an annual event held on the 4th Thursday of April. This year is the 30th year it has been a national holiday and the theme is "working better together"
This yearly occasion serves as an educational program where parents bring their kids to work alongside them for a single day. The purpose of the day is to encourage kids to learn about the workforce. Children are motivated to see the various roles needed to manage a company or complete a project as a result. While spending the day with their parent, they get to see what it is their parents do and see if this would be something they would be interested in as well as what they do to support the family.
As a small business Santoni's is grateful that we can let our kids come into work and learn the family business.  Our children have been coming into the store since they were little and have learned the business from the ground up.  They have worked in almost every department and have earned the respect of fellow employees.