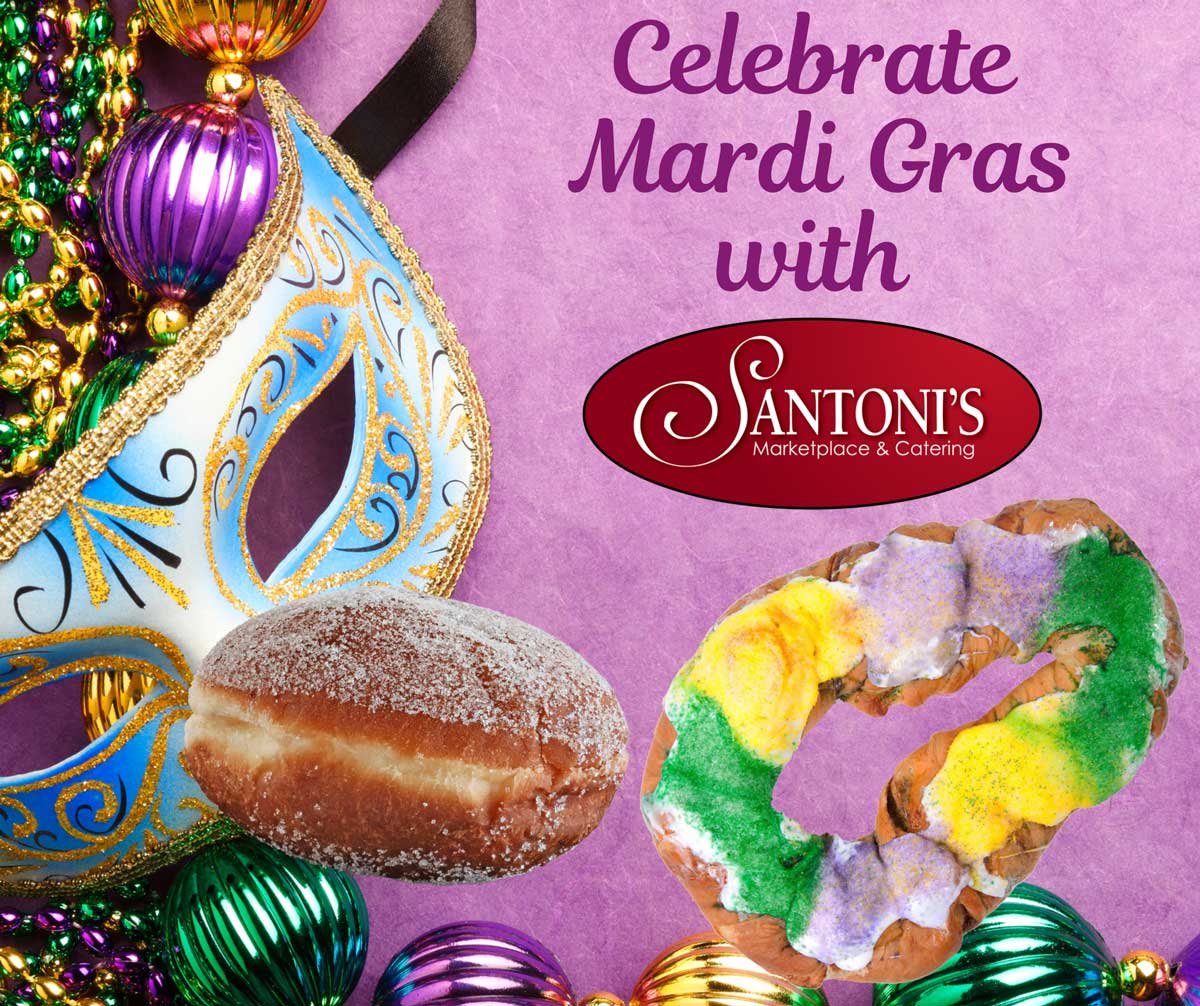 It is hard to believe that is it time for another Fat Tuesday or as translated in French, Mardi Gras. Fat Tuesday originally was the day to use up all the sugar, butter and lard in the kitchen before the 40 days of Lent. Over the years it has turned into a day to indulge.
Santoni's Bakery is blessed to have Anita and crew that make special, freshly baked Fat Tuesday treats. I walked in our Bakery today and Anita had a rack of King Cakes cooling as she iced with bright purple, gold and green. The colors represent power, faith and justice, though I have to say, I am most fascinated by the little baby figurine that has been baked inside the cake. It is said that whoever receives the baby is to receive good fortune.
Speaking of Mardi Gras treats, we can't forget the Fastnacht. I had never heard of a Fastnacht before and was intrigued. It is basically a German word for "Fast" and the "nacht" meaning night. So go eat some donuts as it is your last night to eat some yummy donuts before Lent.  A true Pennsylvania-Dutch Fastnacht Donut is yeast-raised and often has a mashed potato in the batter. Santoni's will have Fastnachts for you on Fat Tuesday! Please stop by our Bakery and grab some Mardi Gras Treats today!