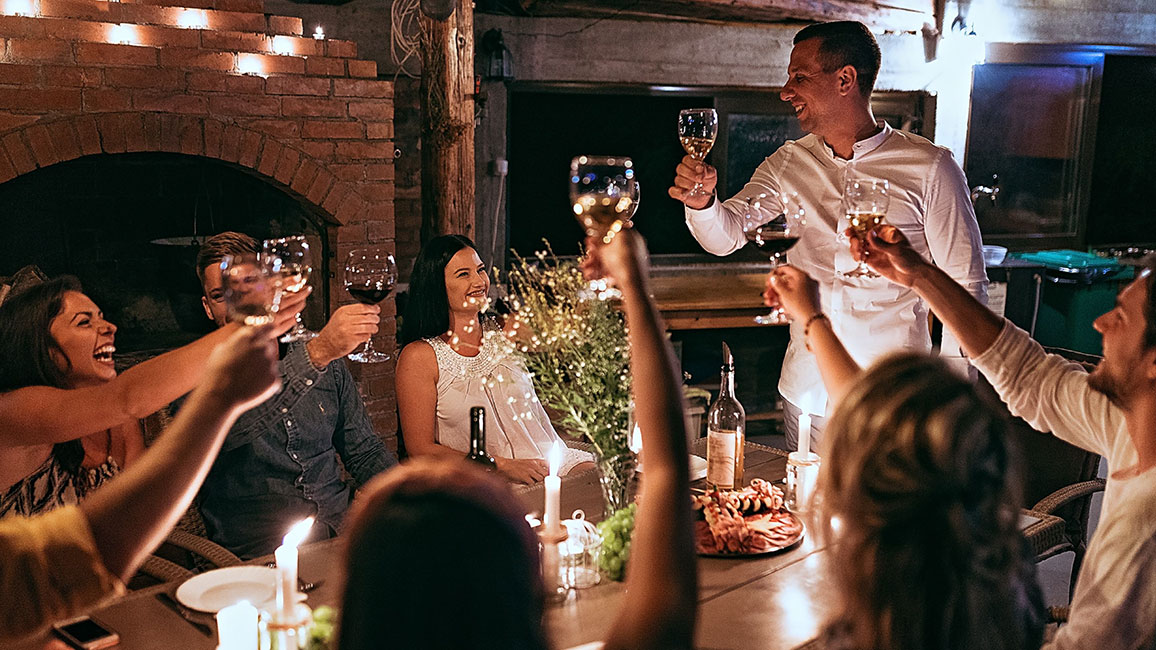 Make a list, go to the store, prepare the food.
Do I have enough plates, forks, napkins, glasses?
I think I forgot something…
Where am I going to put everything?
Finish the food, get it in the oven.
Set the table.
OMG – look at the time!
Got get a shower, fix my hair, what to wear.
Is something burning?
Guests are arriving, is everything ready?
Honey, can you take the coats?  I need to get the food out.
Is that laughing in the living room?   Hey, what's so funny?
Oh, you should have seen it!  Where were you?
Back to the kitchen.  Foods on the table.
Finally, we can sit down to eat.
I am exhausted!
I wish I had someone to clear these dirty dishes.
Dessert?   Was I supposed to have dessert?
Don't let this happen to you.   Don't miss out on the fun and family because you are stuck in the kitchen.
Let Santoni's handle all the details.  We can help with the menu planning, provide the food, equipment and wonderful experienced wait staff to make your event perfect.  We do all the work so You can Be a Guest at Your Own Party!